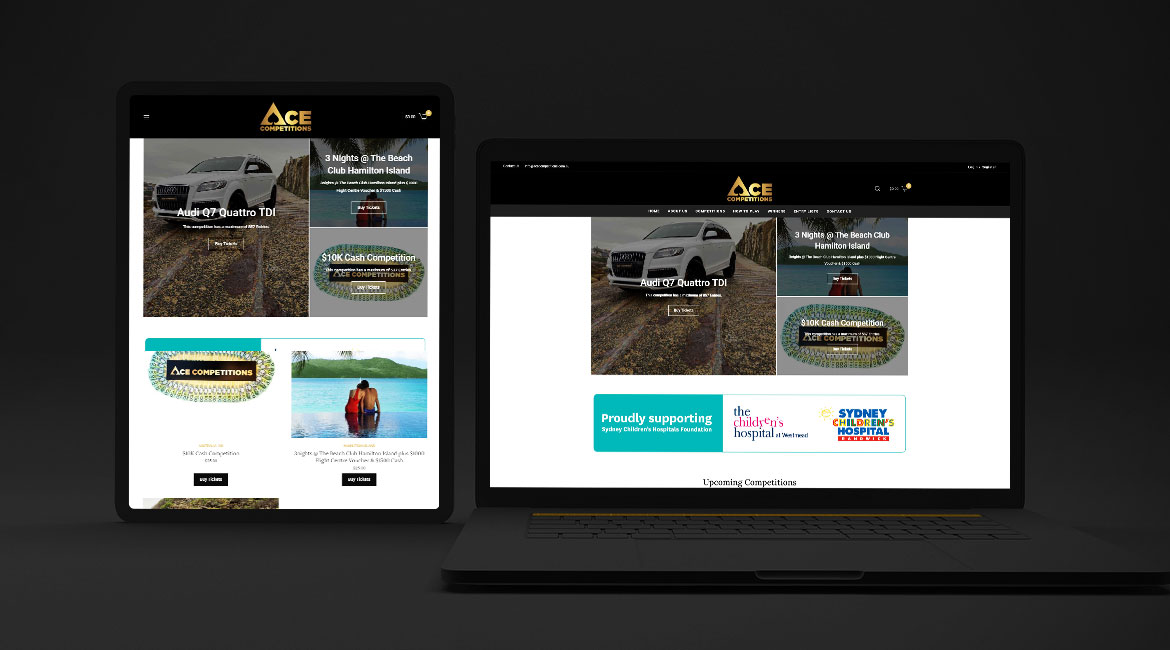 Ace Competitions
Ace Competitions is an Australia based interactive online competition where every competition has one lucky winner. The website has got a large number of visitors sometimes more than 300 visitors at the same time. To be able to portray their brand and sell the tickets online, the company had a requirement of the full-fledged eCommerce website with a responsive layout.
We have designed and developed the aesthetically vibrant and elegant visual identity which helps to represent their brand identity and capabilities.
Ticketing System
A well-structured ticketing system is integrated to the Woocommerce so that each product can have a specific number of tickets. Admin of the website can set the limit of the tickets in each product. Customers can register and order each product. For every order, they will receive unique ticket numbers.
In the end, admin can export all the customer tickets with the ticket numbers and can be added to the entry lists page. When there is a live competition draw, each customer can view their tickets.
eCommerce Website Development
The website has got all the standard eCommerce features needed for the project. Can have unlimited products and categories which seamlessly integrated to the ticketing system.
Payment Gateway
The Stripe payment gateway is integrated into the website so that customers can have credit card payment.
Ace Competitions Homepage

Web Hosting & Server Maintenance
We have organised the Sydney based web hosting. As the sales on the website are increased drastically, we have organised the AWS cloud hosting. We provide regular website maintenance services.
Ace Competitions Mobile Display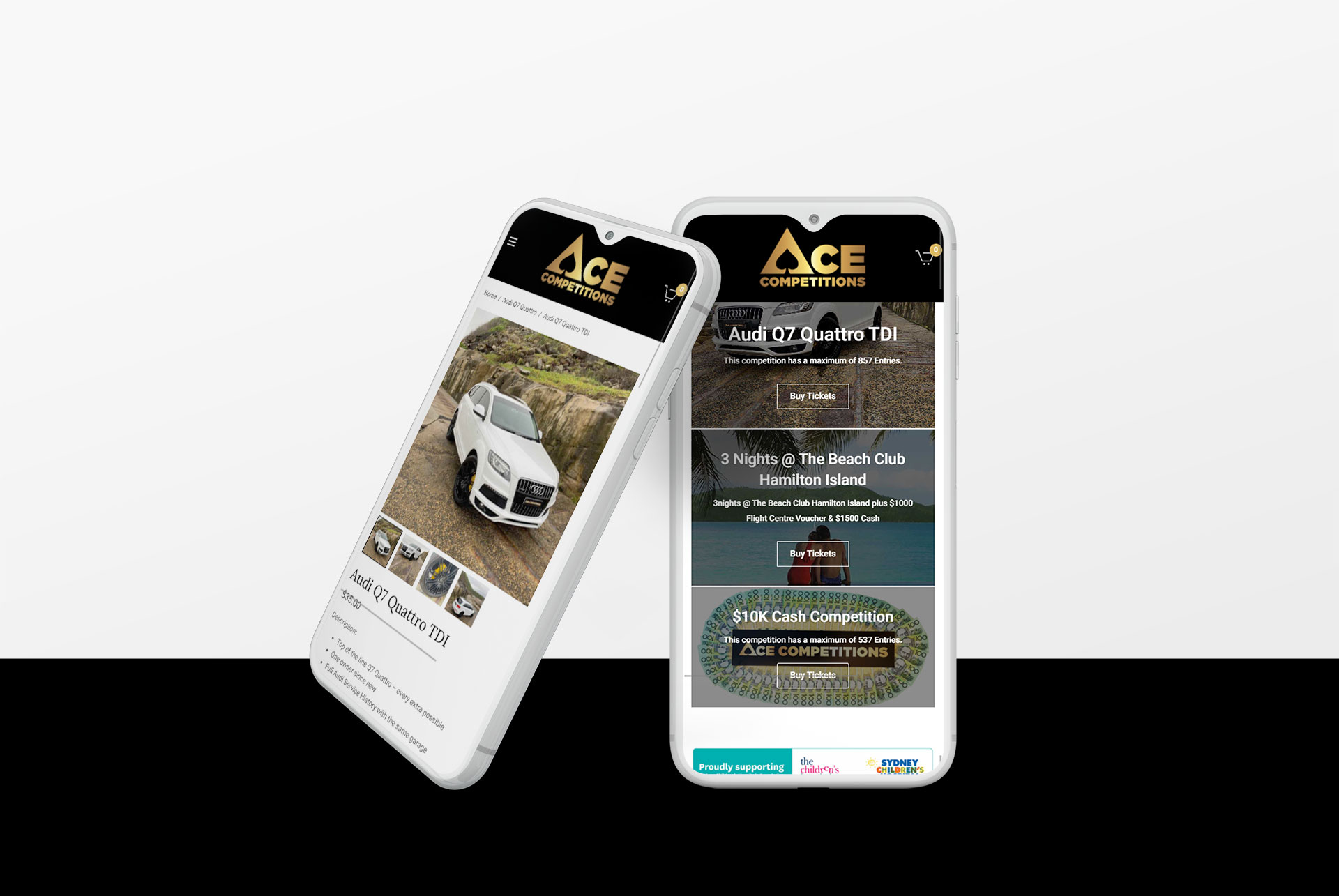 Category:
Web Design, eCommerce, WordPress, SEO, Web Hosting
Testimonial from the Customer
Pramod goes above and beyond, he's very responsive and easy to deal with. We are very happy with his service & would highly recommend EG Solutions.