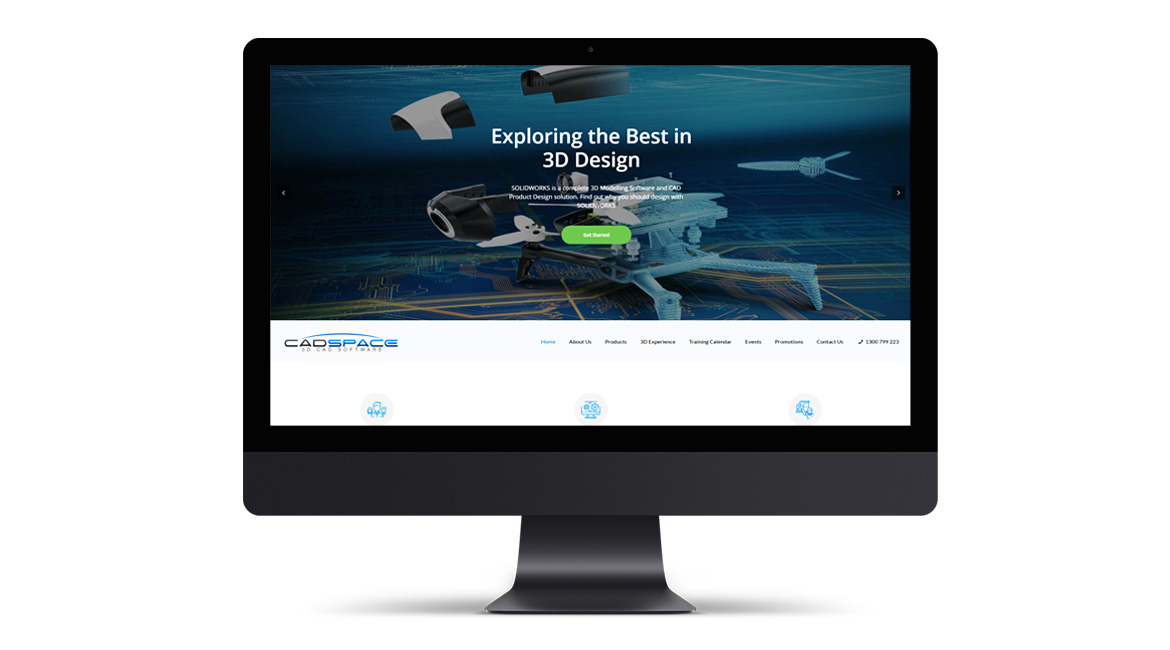 CADSPACE
CADspace is one of the fastest-growing SolidWorks resellers in Australia. We have redesigned their existing website completely in WordPress, optimised the website and provided basic SEO service. As the website has lots of pages, product packages and information,  we need to display them effectively and efficiently.
Product Packages
There are several product package pages and the requirement was to display them in a comparison table. With the comparison table, customers would be able to differentiate the product packages. Also, each and every item of the table can be updated from the Admin Dashboard.
Training Calendar
Customers would be able to view training and other events through the training calendar page. We have customised the event calendar plugin as per the requirements from the customer. Each and every event is categorised for AU states by colour so that it's easy to distinguish them.
CADspace Home Page

Category:
Web Design, WordPress, SEO