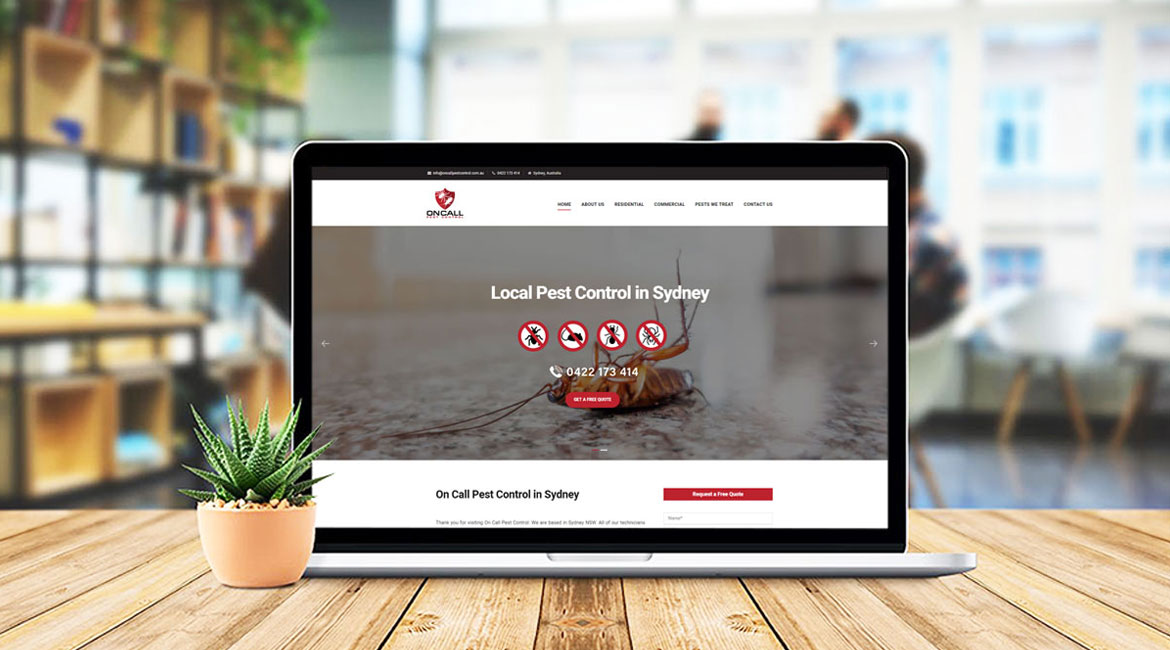 On Call Pest Control
On Call Pest Control - a Sydney based pest control business required a brand new modern website for their website. The brief was to create a modern, user-friendly website that clearly displayed the key business services, easy to navigate, clear call to action points throughout the website and optimised to mobile and tablet devices. Also, the client wanted to update the website with ease and we designed and developed the website using WordPress CMS.
Detailed Services
As per the requirement, the website has detailed pest control service pages. We have also used drag and drop visual editor so that customer would be able to update the contents of the page by himself without any problems.
Domain Registration and Web Hosting
EG Solutions registered the domain - oncallpestcontrol.com.au on behalf of the customer and provided Sydney based premium web hosting.
Email Solution
As we are the Google Partner, we subscribed and integrated the G Suite email to the customer.
Oncall Pest Control - Homepage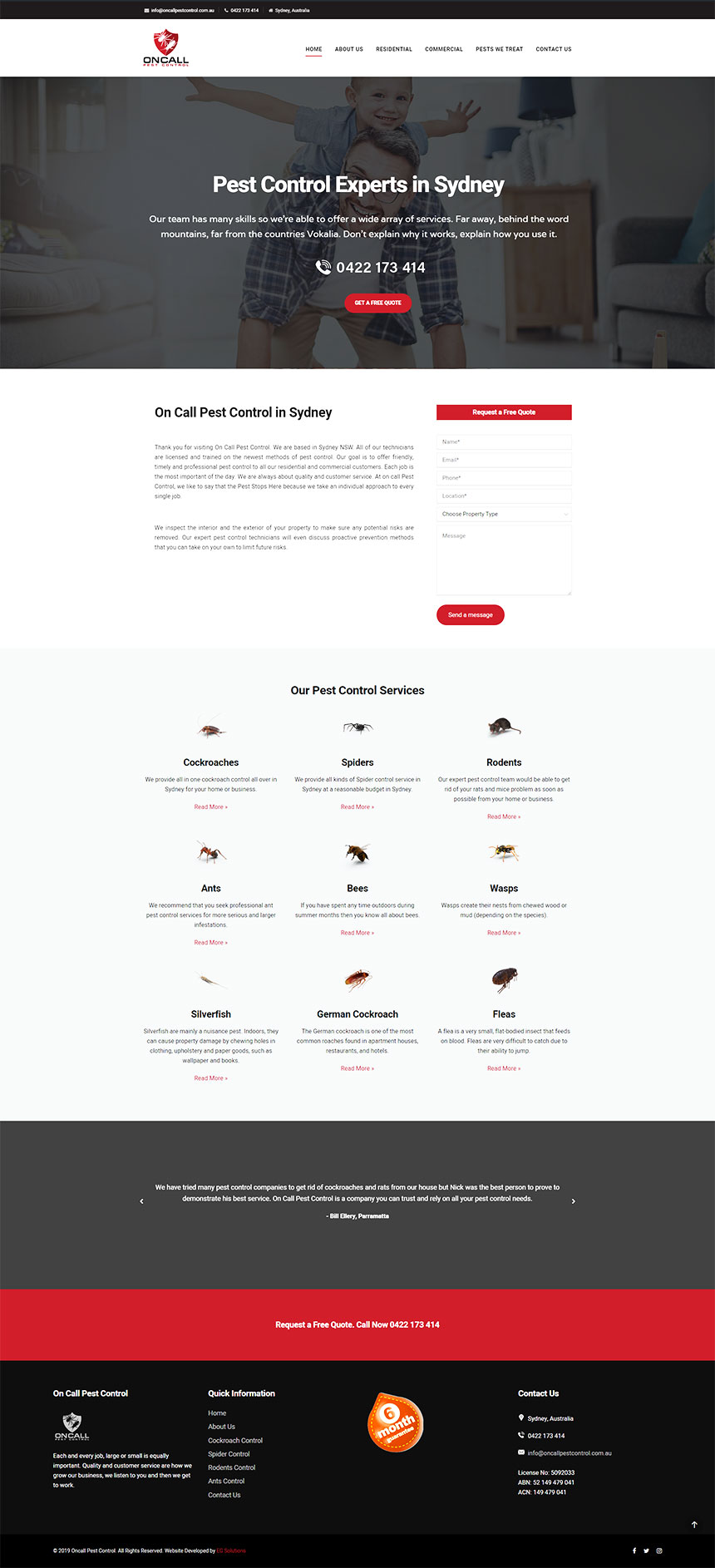 Website Speed Optimisation
As there are several factors for the speed of the website and it's always challenging to get the good result. We have taken care of everything and the end result was very satisfying. The average load time of the website in Sydney is about 1.1 second. We have used GT Metrix to get the result and optimise accordingly. Here is the screenshot of the result from GT Metrix.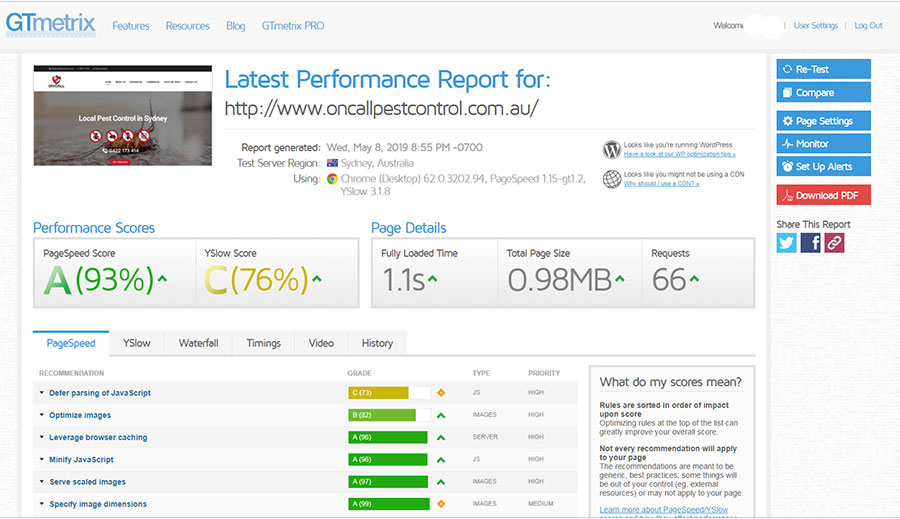 Client:
Oncall Pest Control
Category:
Web Design, WordPress