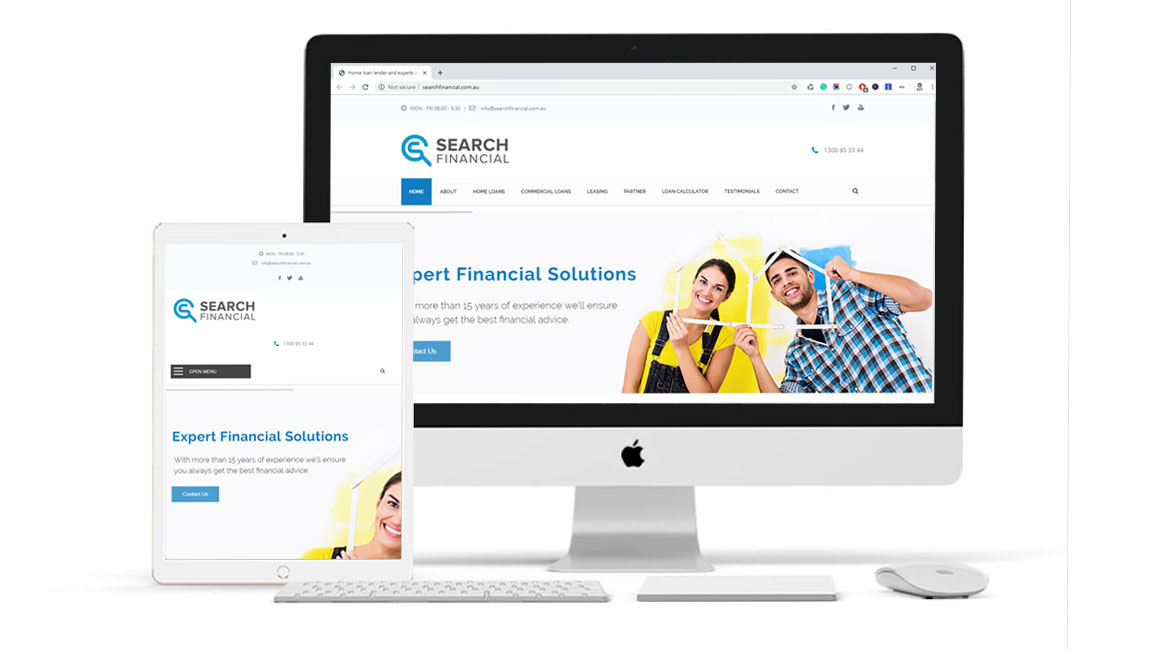 Search Financial
EG Solutions designed, developed and provided the search engine optimisation services to one of the premium home loan experts in Sydney - Search Financial. The project was delivered at the beginning of 2014 and at that time, we have tested on most of the existing mobile devices to make sure the website would be responsive.
Web Hosting
We have organised the Sydney based economic web hosting services on behalf of the customer with email management.
Search Engine Optimisation
We have provided our premium search engine optimisation services for the website and provided the report. As a result of our work, the website was on the first place on Google for the keyword - "home loan experts Sydney".