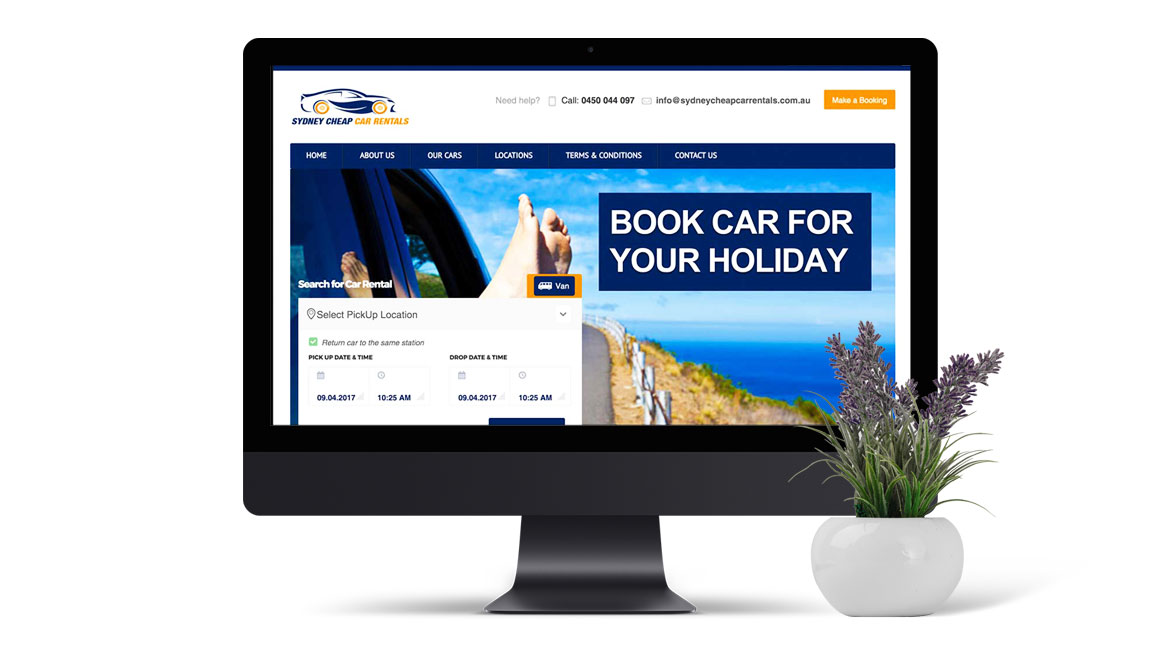 Sydney Cheap Car Rentals
Sydney Cheap Car Rental is one of the premium car rental company based in Sydney, Australia providing new and old car booking services to its customers. EG Solutions was appointed to design, develop the website with web hosting, email solution and search engine optimisation.
Online Booking and Payment System
As the customer wanted to provide automate car booking and payment system, we have developed the system seamlessly with calendar system so that it is easy for website administrator and users to operate the website.
Web Hosting
We recommended and organised the local high-end web hosting with domain registration and email solutions.
Website on Mobile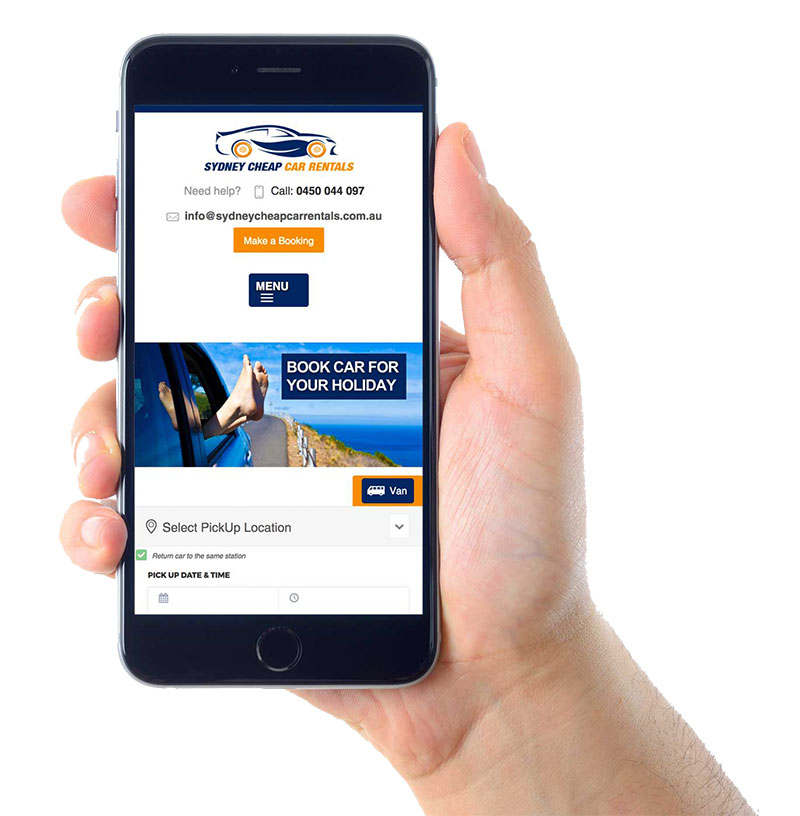 Website on Tablet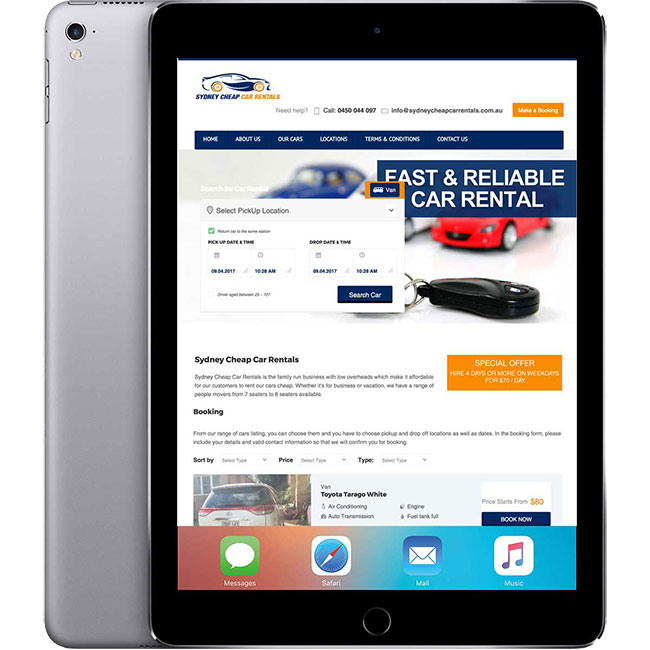 Client:
Sydney Cheap Car Rentals