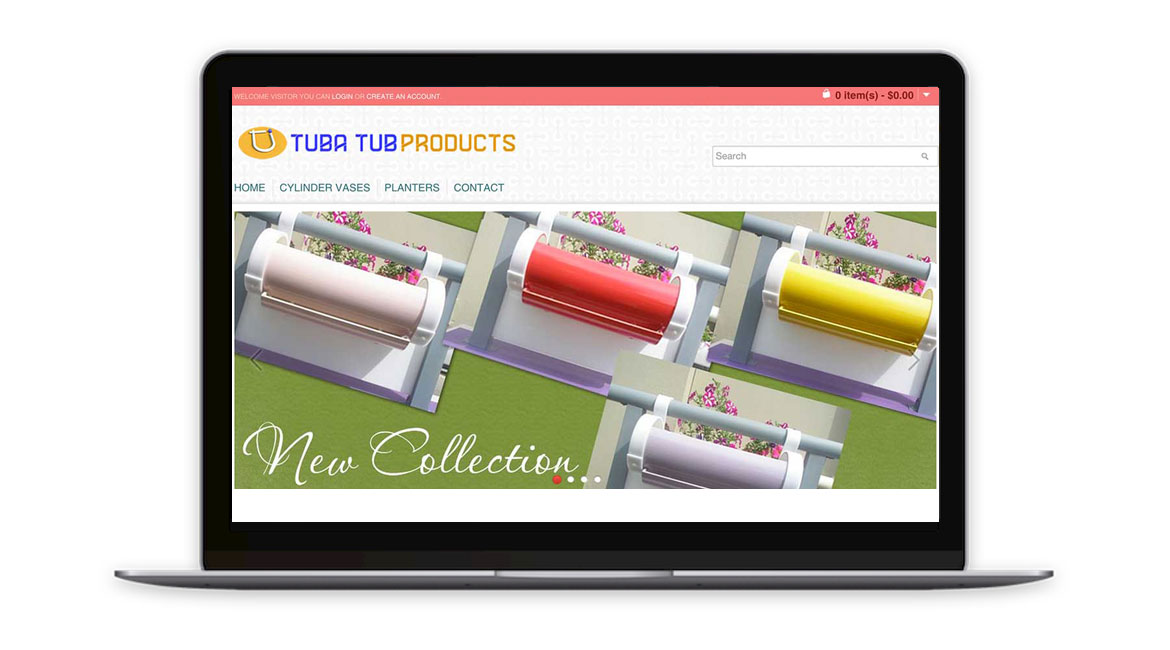 Tuba Tub Products
EG Solutions has designed and developed eCommerce website for one of the planter manufacturer company in Sydney, Australia - Tuba Tub Products Pty Ltd. As the client required all in one solution for them with web design, graphic design, web hosting, email solution and photography. Company is the local planter manufacturer company and would like to promote local products in Australia.
Graphic Design
We have created the graphics for websites like banners, product advertisements etc.
Web Hosting
We have organised the Sydney based secure web hosting on behalf of the customer as the company is providing its services to the local customers in Sydney and Australia.
Search Engine Optimisation
We have provided the search engine optimisation to the customer which included optimising all the pages, submitting the site on the google, integrating Google Analytics and Webmasters, Set up Google Adwords and provided the report.
Photography
As the website was the eCommerce website so we have provided our photography services to the customer. We went to the customer's factory, did the photoshoot of all of the products and did all required image editing and published on the website.