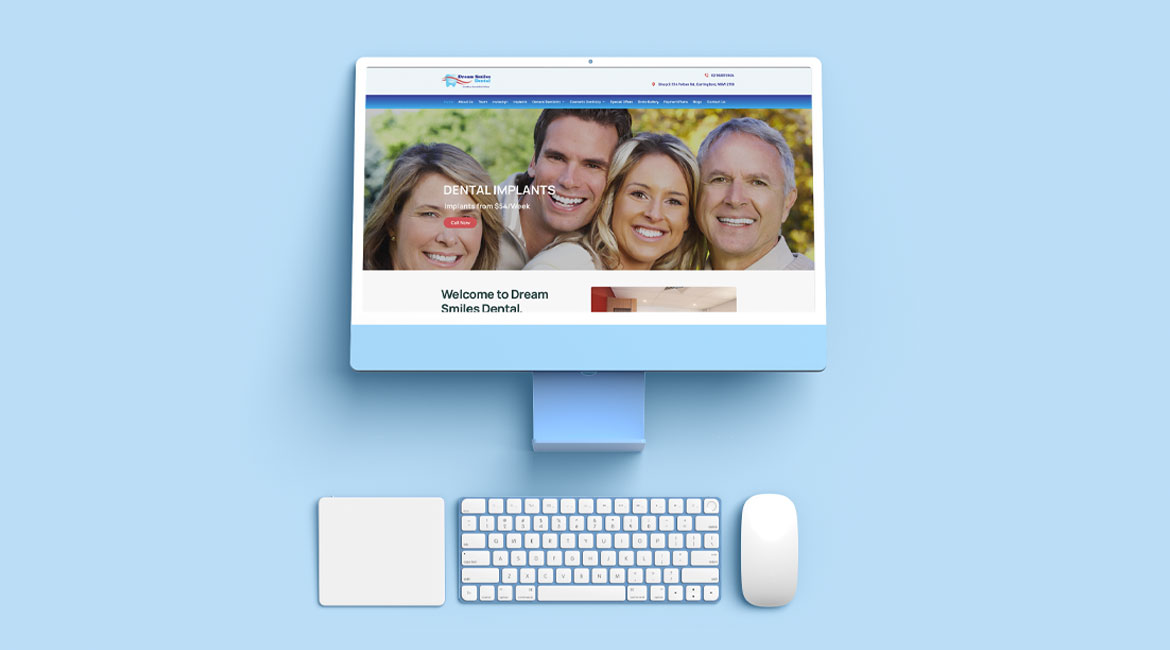 Dream Smiles Dental Website Design
Dream Smiles Dental is a local dental clinic in Carlingford, New South Wales providing all kinds of dental services for years. EG Solutions provided premium website design, development, and website hosting services as the company had the requirement to have a robust online presence for its customers.
There was already a website for Dream Smiles Dental but had to be redesigned to a modern and beautiful new website that is SEO optimised with responsive design.
Web Hosting & Maintenance
Besides website design and development, we have provided Sydney-based local website hosting and maintenance services so that the client would be rest assured regarding the website.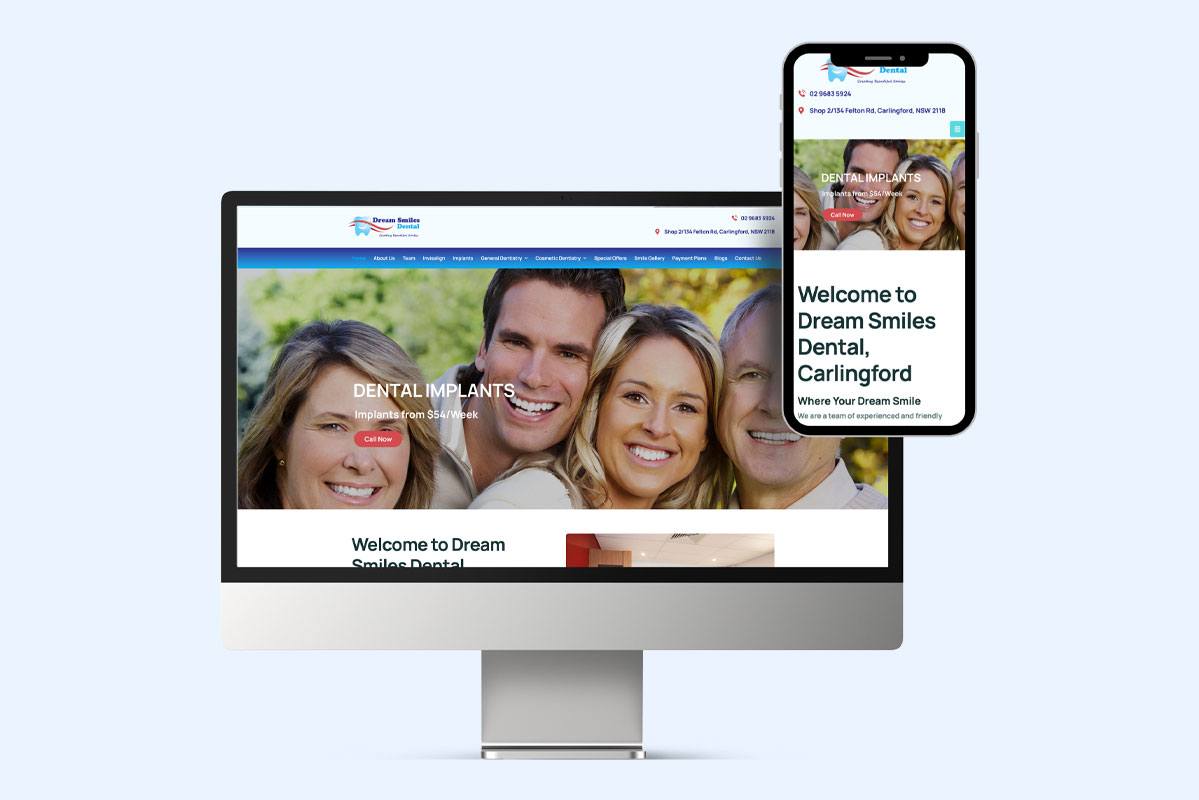 Client:
Dream Smiles Dental
Category:
Web Design, WordPress, Web Hosting