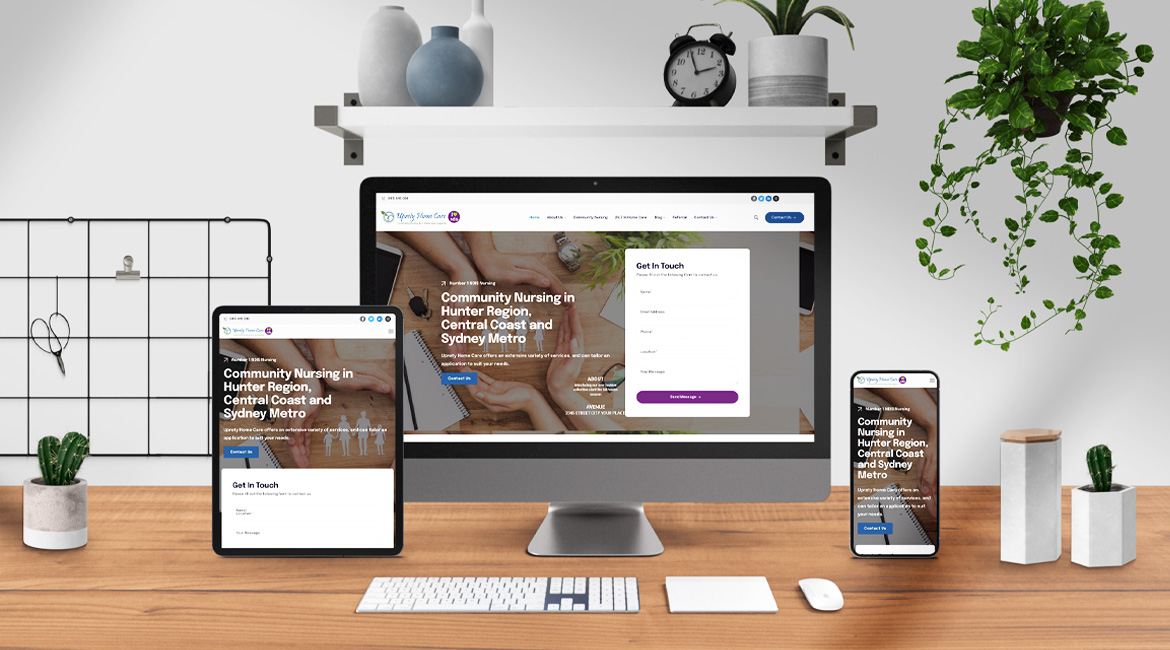 Uprety Home Care Website Design
Uprety Home Care is a Community Nursing service provider in Hunter Region, Central Coast, and Sydney Metro. As the company is growing fast, Uprety Home Care approached us with a vision to build a robust online presence that would help to connect their customers and offer nursing services seamlessly.
Website Design & Development Services
Our team of professional designers and developers worked closely with the Uprety Home Care team to create a modern, user-friendly, and vibrant website that is optimised for SEO.
Responsive Website Design
The website is optimised for all devices including mobile, tablets, and desktops so that it looks visually perfect as well as functional.
Web Hosting & Maintenance
EG Solutions provides Sydney-based high-quality local website hosting and maintenance services to guarantee a seamless online experience for website visitors. Regular website maintenance services include website performance, security, and functionality monitoring services including regular updates, backup, and security checks.
Search Engine Optimisation
As we are a premium Search Engine Optimisation specialists in Sydney, we have implemented SEO strategies to improve Uprety Home Care's online visibility and rankings in search engine results. This involved keyword research, on-page and off-page optimisation, content optimisation and enhancement, and competitor analysis which attract organic traffic and potential clients.
Conclusion
We are delighted to have partnered with Uprety Home Care in creating a premium business website that truly represents their dedication to quality community nursing services. This project exemplifies our expertise in website design, development, hosting, maintenance, and SEO services. If you're seeking to enhance your online presence or embark on a digital transformation journey, we are here to turn your vision into reality.
Uprety Home Care - Homepage

Category:
Web Design, WordPress, Web Hosting, SEO