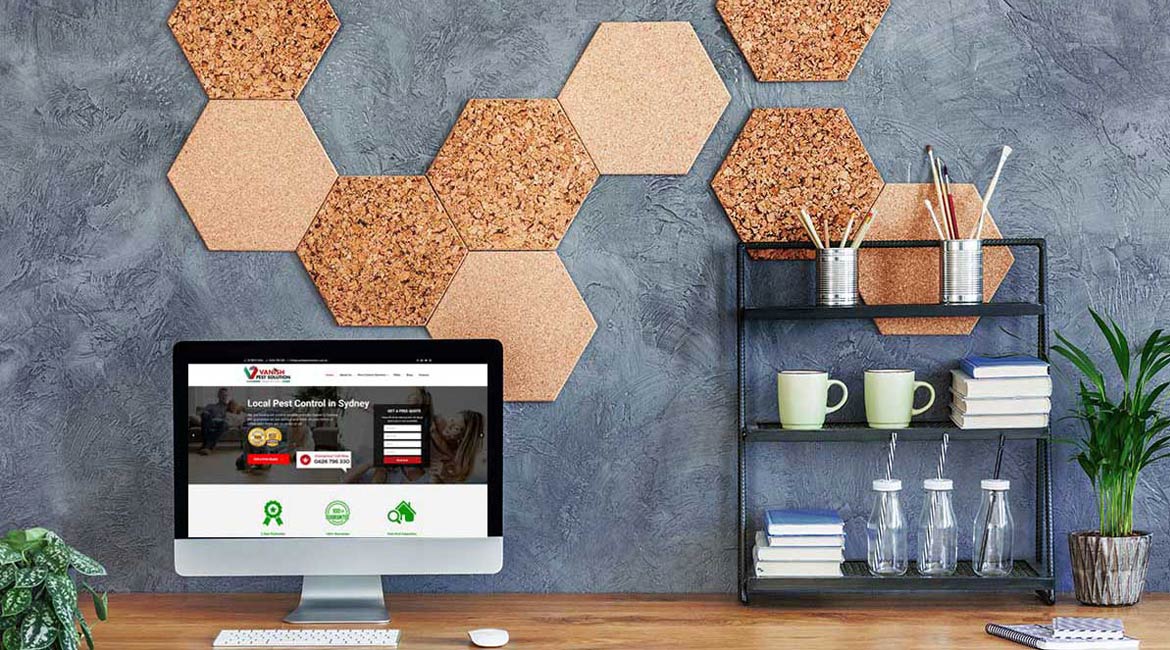 Vanish Pest Solution
Designing a website for a pest control business is always interesting and challenging. EG Solutions is responsible for providing high-quality web design, development and basic search engine optimisation for the pest control business in Sydney - Vanish Pest Solution.
Detailed Services
Vanish Pest Solution has a wide range of pest control services and we thought it would be better to display the detailed services with plenty of information about the pests as well. Vanish Pes Solution is not only the pest solution website but also can be an informative website for those who would like to know about the various pests and control measures.
Basic Search Engine Optimisation
Search engine optimisation is one of the major parts of the business if you would like to get customers from your website. The main motive of developing the new website is always getting more customers and of course, we always focus on your customers.
Home Page Layout

Client:
Vanish Pest Solution
Category:
Web Design, WordPress, SEO