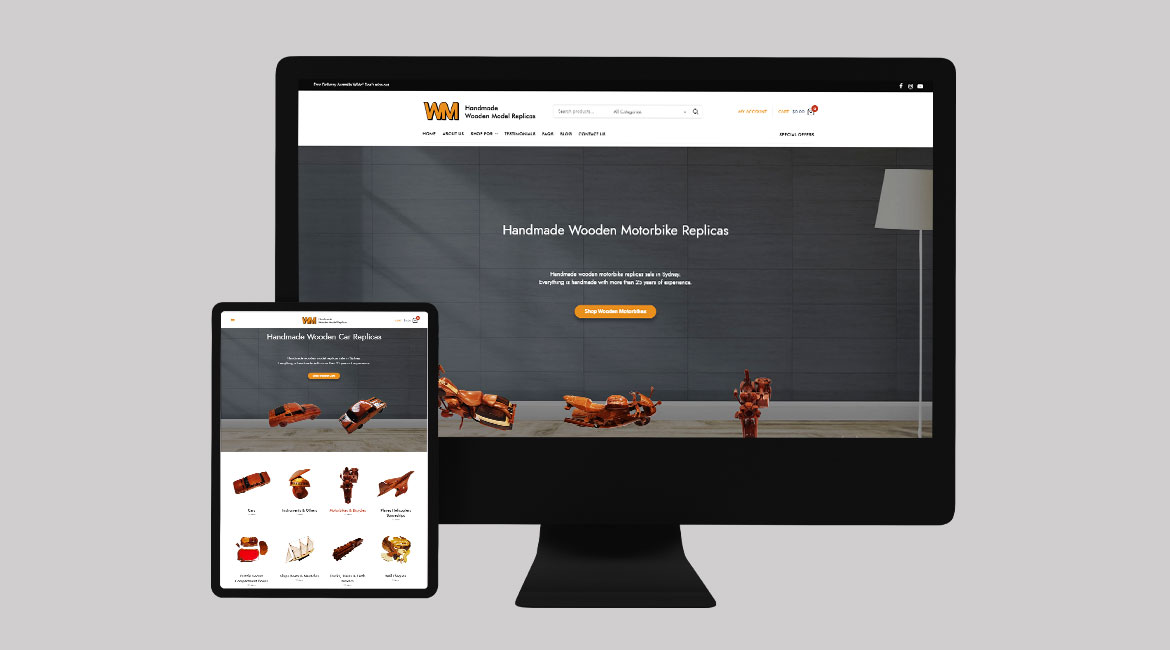 Wooden Models
Wooden Models in a Sydney based handmade wooden model replica manufacturer and provider. All their products are uniquely designed and handmade. To display their products online and sell, the company was looking for a modern eCommerce website. EG Solutions designed and developed the full-fledged eCommerce website for them with domain registration, web hosting, email solution and basic search engine optimisation.
eCommerce Web Development
The website - woodenmodels.com.au is an eCommerce website with various product categories and products. We have uploaded more than 150 products on their behalf with images and videos. Also, we have integrated Paypal, Stripe and AfterPay payment gateways.
Web Hosting
We have provided Sydney based premium web hosting and maintenance services.
Wooden Models Homepage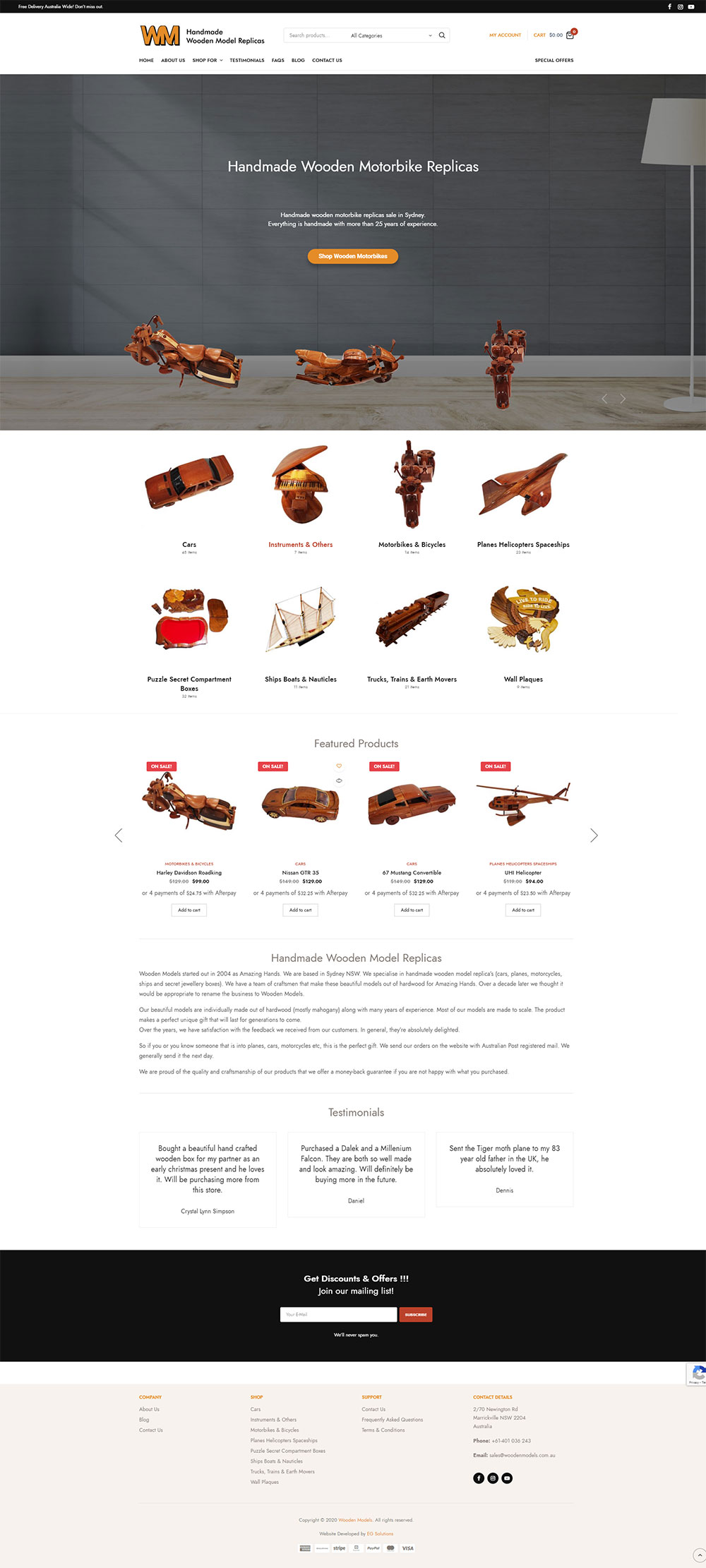 Category:
Web Design, eCommerce Web Development, WordPress, SEO