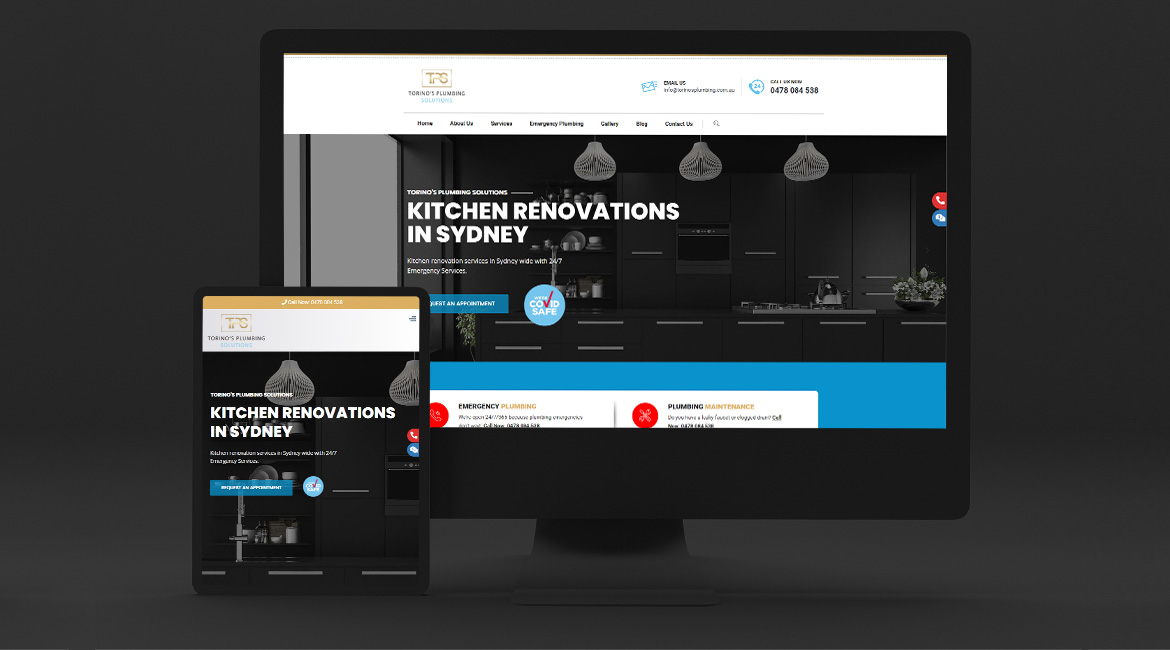 Torinos Plumbing Solutions
Torino's Plumbing Solutions is one of the premium plumbing company in Sydney. It provides a wide range of plumbing solutions all over Sydney metro and surroundings. As the company is the local plumbing service provider, the requirement was to build a modern and attractive website. This makes it easy to display a list of services, provide a quote and online booking to their customers.
As a web design agency, we were able to provide the digital alignment of their brand and online presence. The new website allows users to trust the brand and services.
Web Hosting & Maintenance
EG Solutions provided domain registration and Sydney based local web hosting and maintenance services. We take care of the website 24/7 so that if any problems on the website, we solve the issues straightaway.
Email Solution
Google Workspace solution is set up and integrated as we are the google partner. It makes the client's email safe, up to date and secure.
Torino's Plumbing Solutions Home Page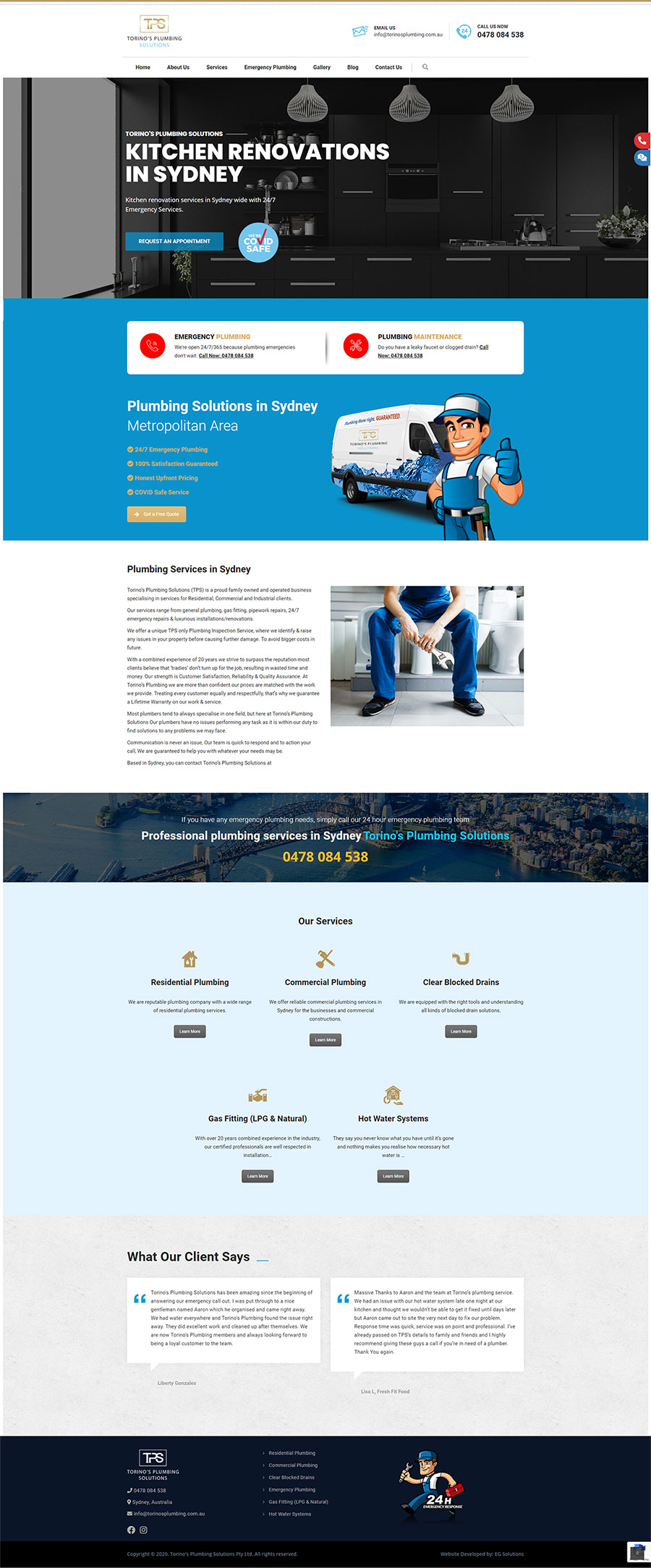 Mobile Website Layout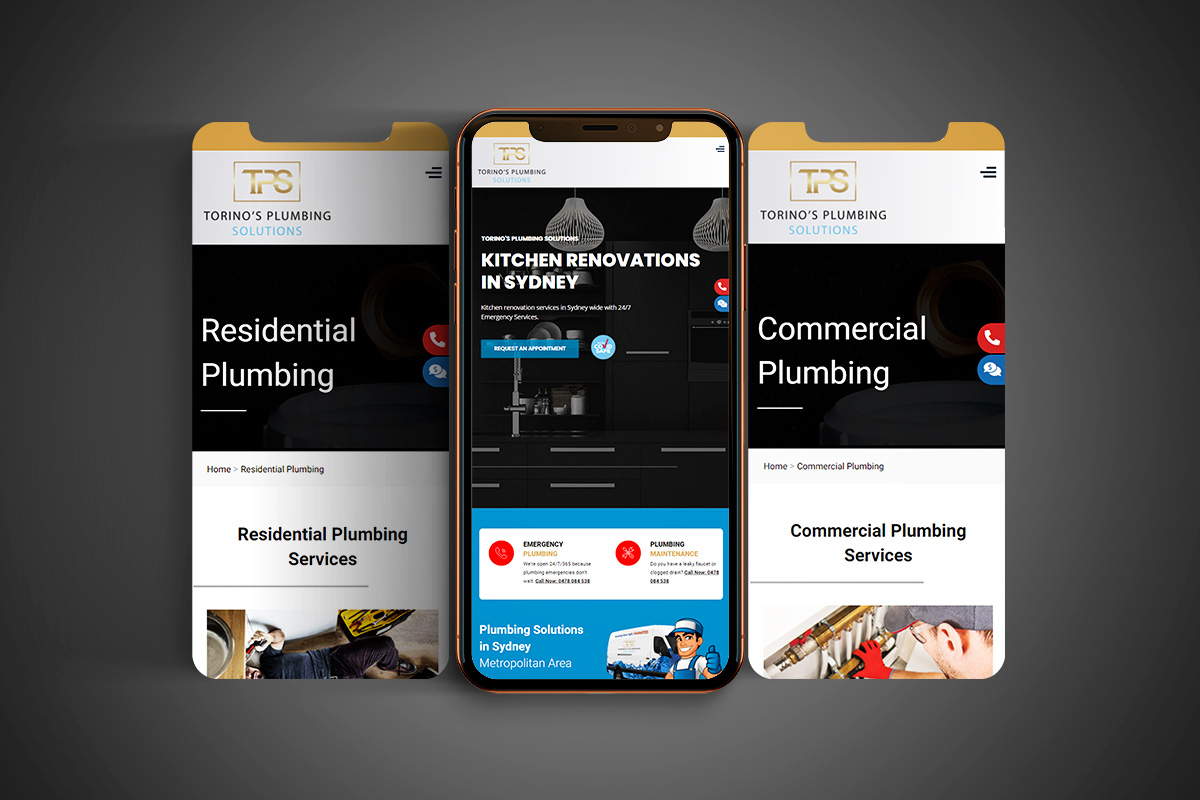 Client:
Torino's Plumbing Solutions
Category:
Web Design, WordPress, SEO, Web Hosting
Testimonial from the Customer
I came to Pramod with little to no idea on what website my business needed, He done nothing but lead me In the right direction. Now my plumbing company is generating more leads just by pramod presenting everything in a professional way over the internet. I highly advise his work and I am completely satisfied. Thank you pramod 🙂